Birmingham Tiles | Privacy Policy
All personal information collected by Birmingham Tiles website is protected by the UK Privacy ACT
Any personal information collected by this website will be kept strictly confidential. Any personal information collected will NOT be sold, loaned or otherwise provided/disclosed to a third party, expect where express written permission is obtained from the individual(s) concerned.
Birmingham Tiles may disclose personal information collected to law enforcement agencies, government agencies, courts or external advisors where permitted or required by law.
Birmingham Tiles takes reasonable steps to ensure the security of personal information held by it from such risks as loss, unauthorised access, destruction, use and modification of data.
Birmingham Tiles only permits access to personal data by authorised personnel. By registering interest in this website via the submit email tag, or requesting support, Birmingham Tiles may include contact information (email, fax etc) as part of a mailing list in order to market specials, bonuses or information to clients.
Clients may choose to unsubscribe from these lists by either replying or sending an email to birmingham tiles
Ceramic Tiles
With a large selection of ceramic and porcelain tiles in stock, suitable for tiling kitchens and bathrooms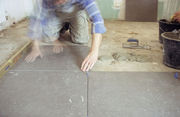 Fitting Tiles
Fitting Quality tiles throughout your home. tiles - Kitchen - Living Area - Hall