Carpet Tiles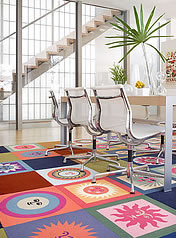 Carpet Tiles have really changed over the years. Carpet tiles are now available in different textures, materials as well as colours and patterns. In the beginning carpet tiles where most suitable for the office and work place. With new designers and floor materials available, the amount of selection can be over whelming.
Fitting Carpet Tiles
Carpet tiles can easily be fitted to the complete floor area, or as we do in many homes, are fitted in the center of the room, showing either a wood or tile floor on the outside.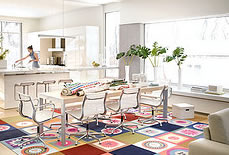 Carpet Tiles
Birmingham Tiles can supply and fit carpet tiles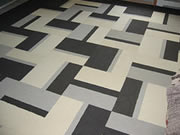 Warm Home
Carpet tiles can help keep a room warm and cosy